With 47 private schools in the county, Surrey is a fantastic place to educate your children. Whether you are looking for a primary school, all boys, girls or co-ed, there is plenty to choose from. To make things easier for you when making that all-important decision of where to send your child to school, the team at Nanny and Child have made a list of The Top 5 Private Schools to send your child in Surrey.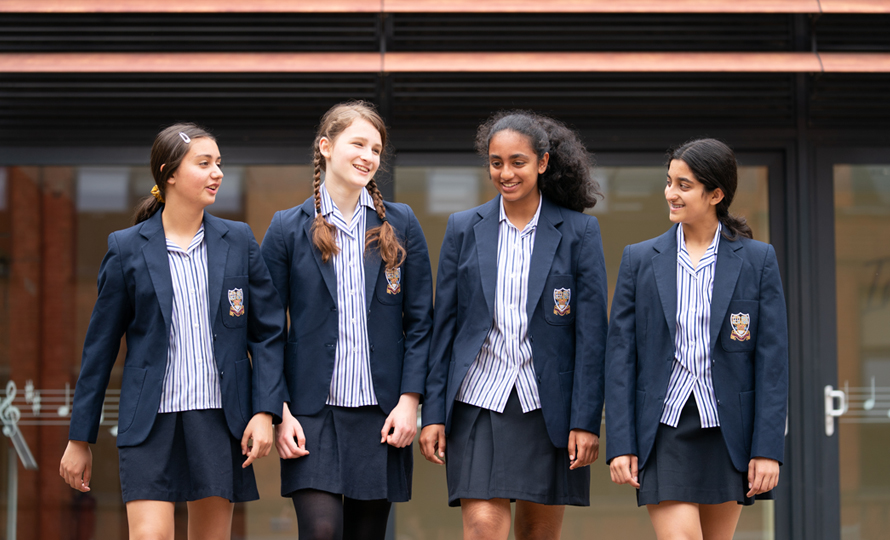 Guilford High School Girls: The Top Private School in Surrey
Guildford High School for Girls is an independent day school for girls founded in 1888. The school comprises a Junior School, Senior School and Sixth Form, with roughly one thousand students.
Guilford High School tops the charts for GCSE and A-Level results, with an A*/A percentage of over 97% at GCSE and nearly 78% at A-Level. Fees come in at roughly £18k/annum. Guilford High School for Girls would make an excellent choice for your daughter's education whether entering at a junior or senior level.
No 2: Lady Eleanor Holles School
Another all-girls school at number two. Lady Eleanor Holles, or better known as LEH, is based in leafy Hampton. It consists of a small junior school and a larger senior school, which operate from different buildings on the same 24-acre (10-hectare) site. It is a member of the Girls' Schools Association and the Headmasters' and Headmistresses' Conference.
LEH comes in strong academically, with an A*/A percentage of 90% at GCSE and nearly 77% at A-Level. Fees come in at roughly £21k/annum.
No 3: Epsom College
Epsom College is one of the UK's best independent day and boarding schools for girls and boys aged 11-18. Interesting fact: It was founded in 1853 as a boys' school to provide support for poor members of the medical profession such as pensioners and orphans. However, the school has changed a lot since then!
Epsom College has an A*/A percentage of over 74% at GCSE, but truly shines at A-Level, with an A*/A percentage of roughly 67%. Fees come in at roughly £39.4k/annum (incl. boarding).
No 4: Kingston Grammar School
Kingston Grammar School is an independent co-educational day school in Kingston upon Thames; just a bus/train ride away from most! Interesting fact: KGS was founded by Royal Charter in 1561 but can trace its roots back to at least the 13th century.
Kingston Grammar School is one of the best private co-ed schools in the area, boasting an A*/A percentage of 87.3% and 66.3% at A-Level. You will be paying about £20k/annum.
No 5: Charterhouse
Charterhouse comes in at number 5. This used to be a popular school among Surrey parents who wanted their boys at a single-sex school, but since a few years ago, Charterhouse has switched to completely co-educational!
With an A*/A percentage of over 72% at GCSE and 65% at A-Level, Charterhouse would be a fine choice of institution to send your children! Expect to shell out around £41k on boarding fees for this prestigious school.
It's never too early to start thinking about your children's education, and we at Nanny and Child here to help you along the entire journey of parenthood. Please feel free to contact us for more information on our childcare professionals and how we can help you.